Hello everybody, this is a collection of macros that quickly assigns modifier presets to objects to speed up initial modelling workflows. It also simplifies Boolean operations.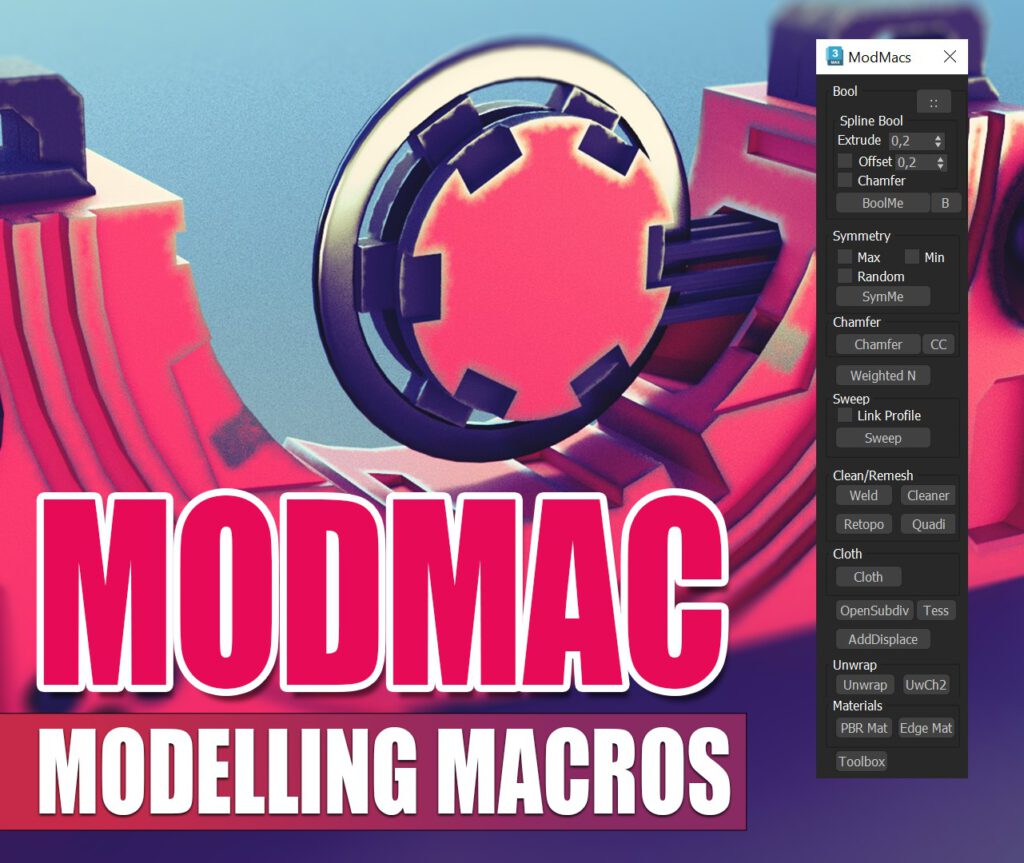 Features
Quickly Bool with Objects and Splines.
Assign Symmetry to multiple Objects with the Gizmo set to certain positions.
Modifiers get assigned as instances exceptions are mCloth and Unwrap, at least for now.
Chamfer Objects and Splines.
Assign mCloth with pinned Vertexes.
Assign some basic materials.
Update 0.5: